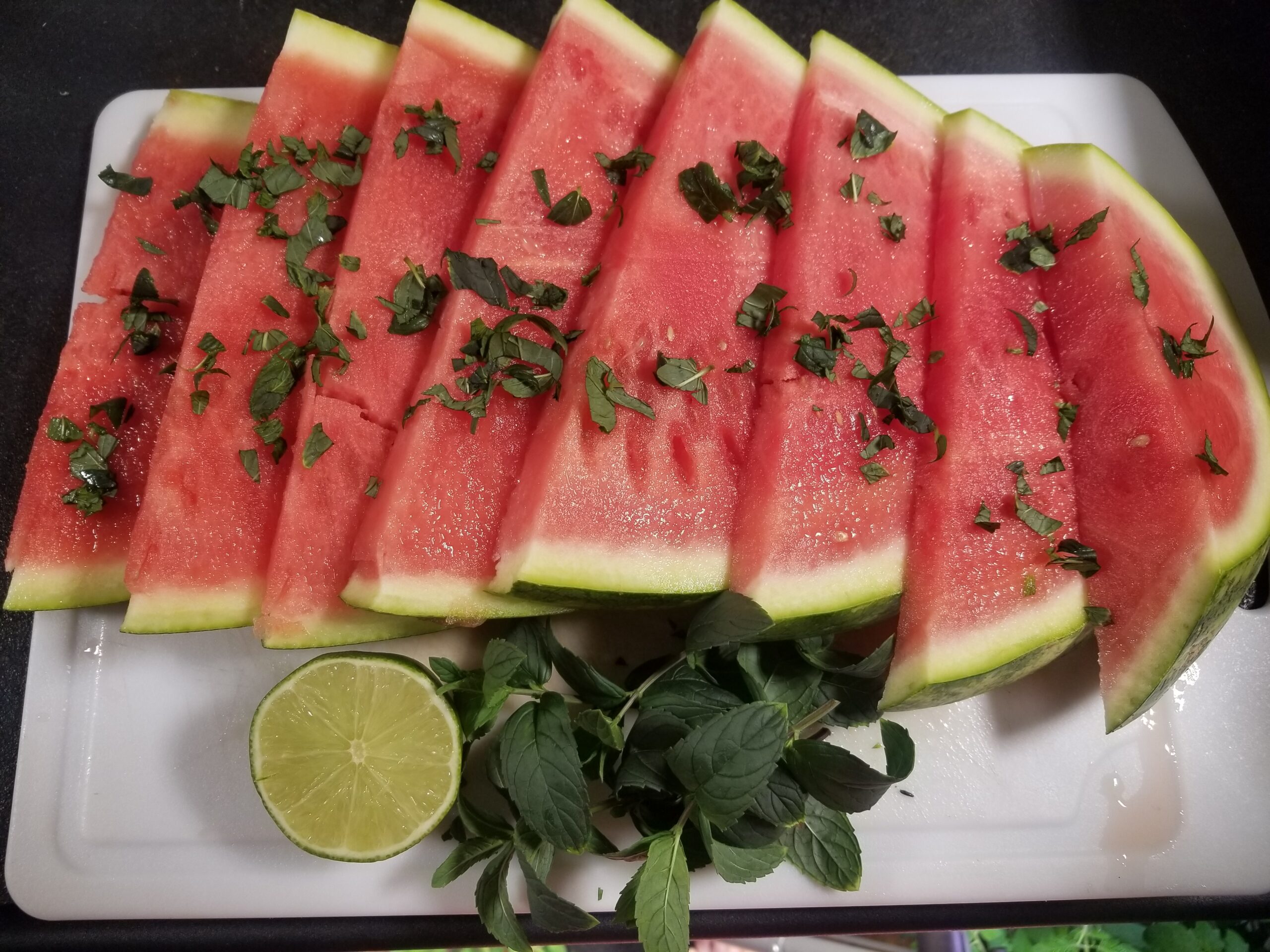 Summer is such an inspiration to the part of me that just wants to be outside ALL the time. With the energy and the joys of the passionate Sun, it is helpful to be mindful of overheating and hydration. This yummy and simple snack is a great way to help with both! Watermelon is full of, you guessed it, water and is a delicious way to keep yourself hydrated and cool.
Watermelon Refresher
INGREDIENTS
1 watermelon, sliced
1 lime, halved
1 handful of mint, chopped (from your garden if possible)
DIRECTIONS
Lay out your watermelon slices. Squeeze lime juice all over the watermelon slices. Top with chopped mint. Enjoy!
–