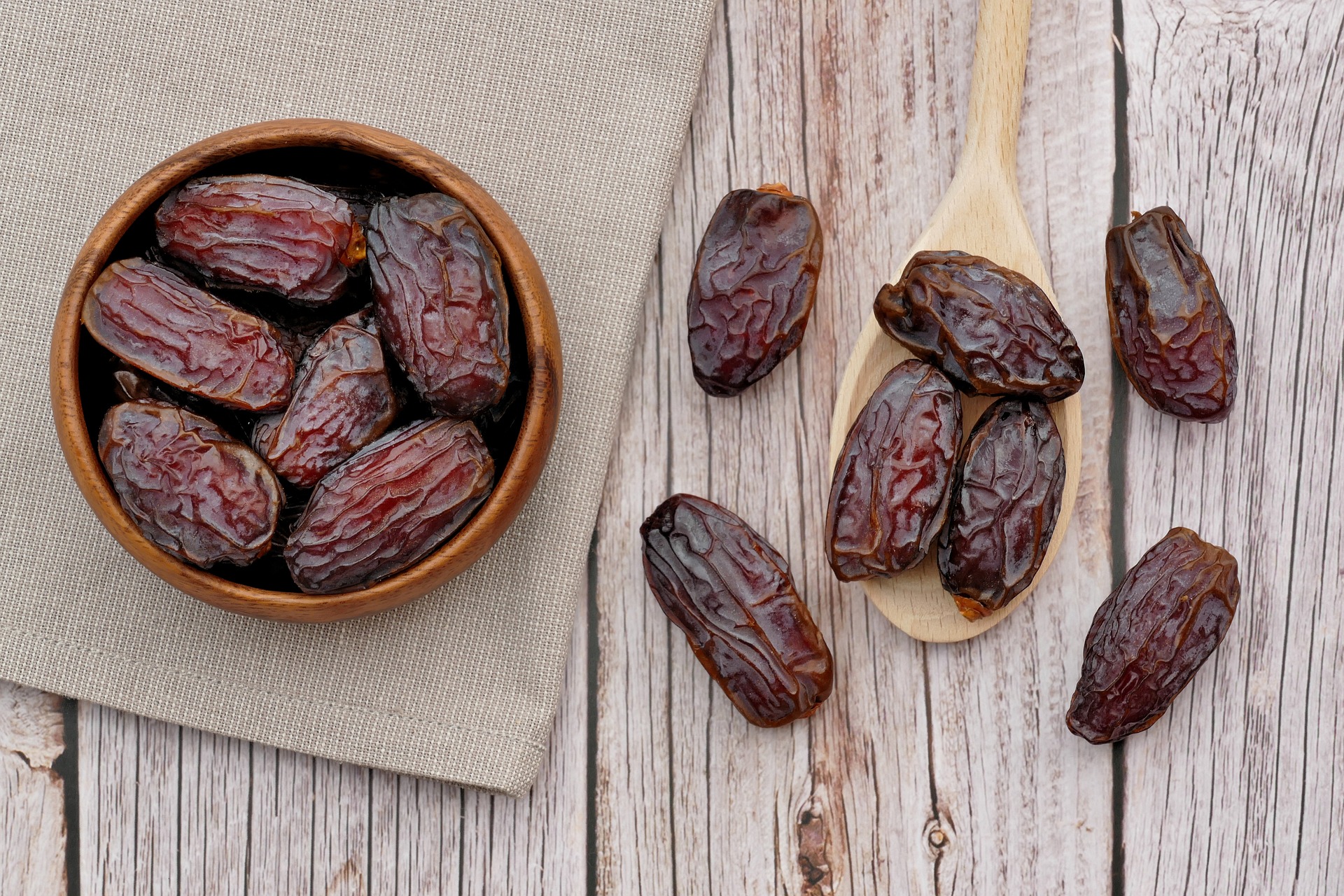 As we find ourselves winding down from the indulgent foods and activities of the holidays, we may be contemplating our health goals for the year to come. This might involve taking a look at our eating habits and food choices.
While we may still desire sweets (our bodies naturally crave sweet foods during these winter or Kapha months), we may also want to choose foods that are healthy and aligned with our personal goals for 2023. With all that in mind, I would like to offer you a quick, yummy, and nutritious snack to help satisfy those moments when some sweetness is required.
Nature's Fudge
(Almond Butter Stuffed Dates – Recipe adapted from Joyful Belly)
Servings: 2
Prep time: 5 minutes
INGREDIENTS
2 tbsp Almond Butter
4 whole Dates (dried)
1 pinch Cinnamon
DIRECTIONS
Slice open a date.
Using a spoon, fill the pocket with a teaspoon of almond butter.
Sprinkle cinnamon on top and enjoy!
Blessings on your health journey!
Dandilion Davenport, HHC, RYT,  is a registered yoga teacher, sound bath practitioner, reiki practitioner, and integrative nutrition health coach. Check back for more seasonally supportive recipes from Dandi.