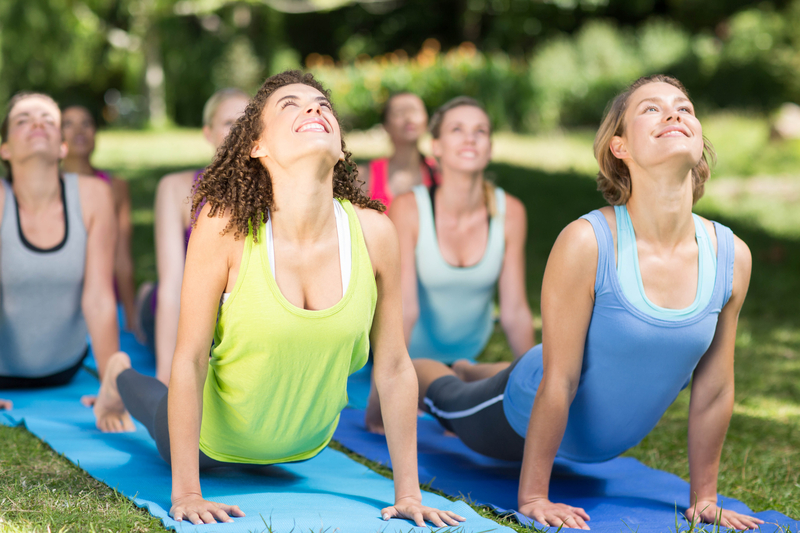 You've probably heard that there are many physical and emotional health benefits from a regular yoga practice.  Dr. McCall writes about 38 benefits in this Yoga Journal article.  But, if you're like many people, yoga can actually feel intimidating.  You may worry that you aren't "bendy" enough or that the relaxation will be weird.  You may be worried that a health condition would prohibit you from doing yoga.   Or, it may just sound boring.  Don't worry, we've heard all of that and you'd be surprised what happens when you find the right fit for you.
Think about why you are considering starting a yoga practice.  There are physical, emotional and spiritual reasons for beginning a yoga practice.  Is it for weight loss?  Mental stability?  Energy? Fertility?  A sense of well being?
Which yoga is the right yoga for you?  There's hot yoga, vinyasa, hatha, yin and on and on.  The reality is that like integrative care, yoga is all about you and your unique situation. There's no one size fits all and it helps to have some direction.
We've created a quick and simple assessment to help you learn which yoga practice would be the best fit for your needs.  Just fill out the questions below and one of our integrative yoga teachers will get back to you with some recommendations.
What's Your Yoga?
We each have a unique set of circumstances and everyone is different - in body, mind and soul. There isn't a "one-size fits all" option when it comes to integrative wellness including yoga. Yoga classes can be customized to fit your needs. Find out what the best fit is for you!