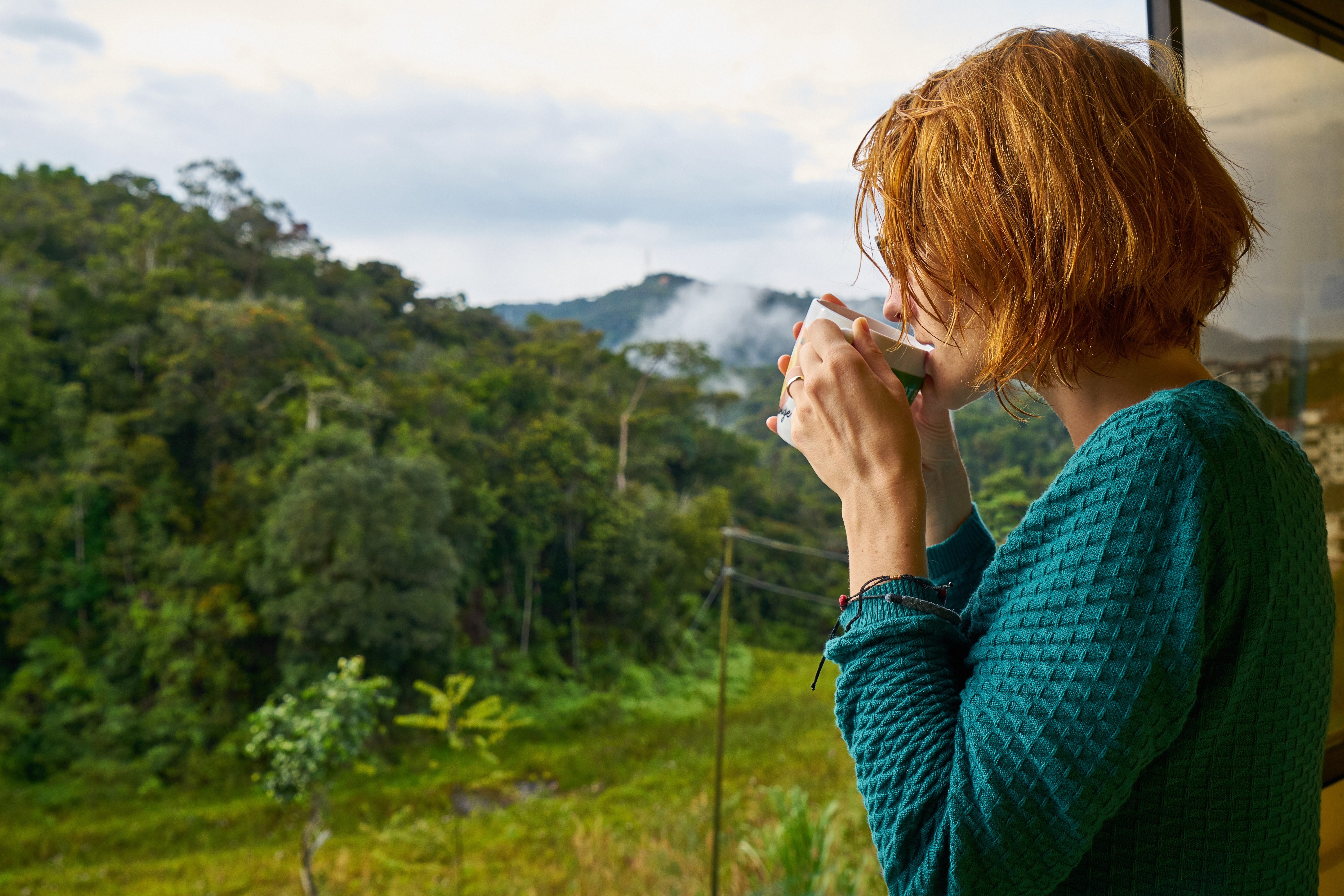 As both an integrative therapist and health/behavior coach, I often work with folks who live with chronic illness of some kind, whether it is an autoimmune disorder or a mental health diagnosis. One of the most important lessons I seek to share is that our energy is finite, just as a cup can only carry so much liquid, so can we only expend so much energy in each day. Living alongside a chronic illness is an exhausting feat, and it often soaks up much of one's energy, pouring out one's cup on coping with symptoms like fatigue and pain. With that knowledge of the finite nature of our very human energy, it is important we notice, nourish, and protect what we have access to each day.
One way to notice, nourish, and protect energy to start their day with a morning ritual to assess how full your cup is each day and choose to respond in ways that can either hold space to fill yourself up or pour out to aspects of your life that need the nourishment.
Tips to cultivate a self-compassionate morning ritual:
Begin each morning with a body scan, listen to your body to assess how full your cup is. I like Kristen Neff's "Compassionate Body Scan" guided meditation online http://self-compassion.org/wp-content/uploads/meditations/bodyscan.MP3.
Meet yourself where you are. If today is a nearly empty cup day, maybe it's time to schedule a follow-up medical appointment, pencil in time for a nap, or delegate a few tasks to your loved ones or family members. Perhaps, you've got a cup filled to the brim that allows you to shop for groceries, take a walk, and re-organize your closet. To plan each day informed by the energy you have access to, is to hold space for radical self-compassion.
Set aside long-term goals from the "daily to do's" to plug into your schedule when you've got the energy to spend.
Build a list of self-care kindnesses you can add to each day's to do's. This could be a cup of coffee with bare feet in your backyard Monday morning, a phone call with a friend Thursday night during your commute home, or a massage Saturday afternoon. Often chronic illness saps so much energy, it's tough to think about ways to replenish. Drafting a list of helpful self-care tricks makes it that much easier to pour into our own cup when feeling a little sapped.