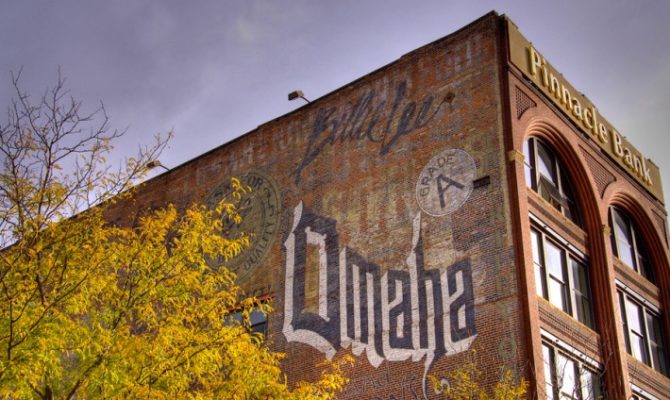 While many might think Nebraska is just known for its corn and football team and Omaha is just known for the College World Series and the Henry Doorly Zoo, many neglect to see the many opportunities waiting in the heart of the Midwest. Omaha has a thriving downtown area, beautiful museums, and wonderful entertainment options. So sit back, relax, and let's talk about the big O.
If you are a die hard foodie and love window shopping, look no further than downtown Omaha and the Old Market. This historic neighborhood is filled with unique shopping experiences, tasty eateries, art galleries, and so much more! Some of my favorite options for food down in the Old Market are: M's Pub and Blue Sushi. M's suffered in a fire a few years ago, but it has returned to the food scene back and better than ever. My favorite thing on the menu is definitely their signature burger. Another amazing option for eating downtown is Blue Sushi. Their menu boasts some of the best sushi rolls Omaha has to offer, all adding a unique twist to our 'typical' California roll.
You can find pretty much anything in the Old Market with the variety of shops and boutiques it has to offer. The Old Market Candy shop is a place full of candy of course but also full of trinkets and interesting knick knacks. Chew on some taffy while trying your hand at solving a rubix cube. The Flying Worm Vintage offers anything from throwback headbands to modern types of footwear. The deals in this store are priceless!
Maybe you aren't into the whole shopping scene. Well lucky for you we have plenty of museums to satisfy your thirst for knowledge. If you consider yourself to be an art buff, head on down to the Joslyn Art Museum. The Joslyn houses many collections of unique art including: The Maximillian Journals, Currier and Ives Prints, and so much more. They also house a beautiful sculpture garden and tasty cafe. Another popular attraction is the Durham Museum, which provides knowledge about the history of the Midwest through interactive exhibits and models.
So Omaha may not be a big city, but it does have a lot of unique opportunities that appeal to everyone! See why everyone loves the Big O!