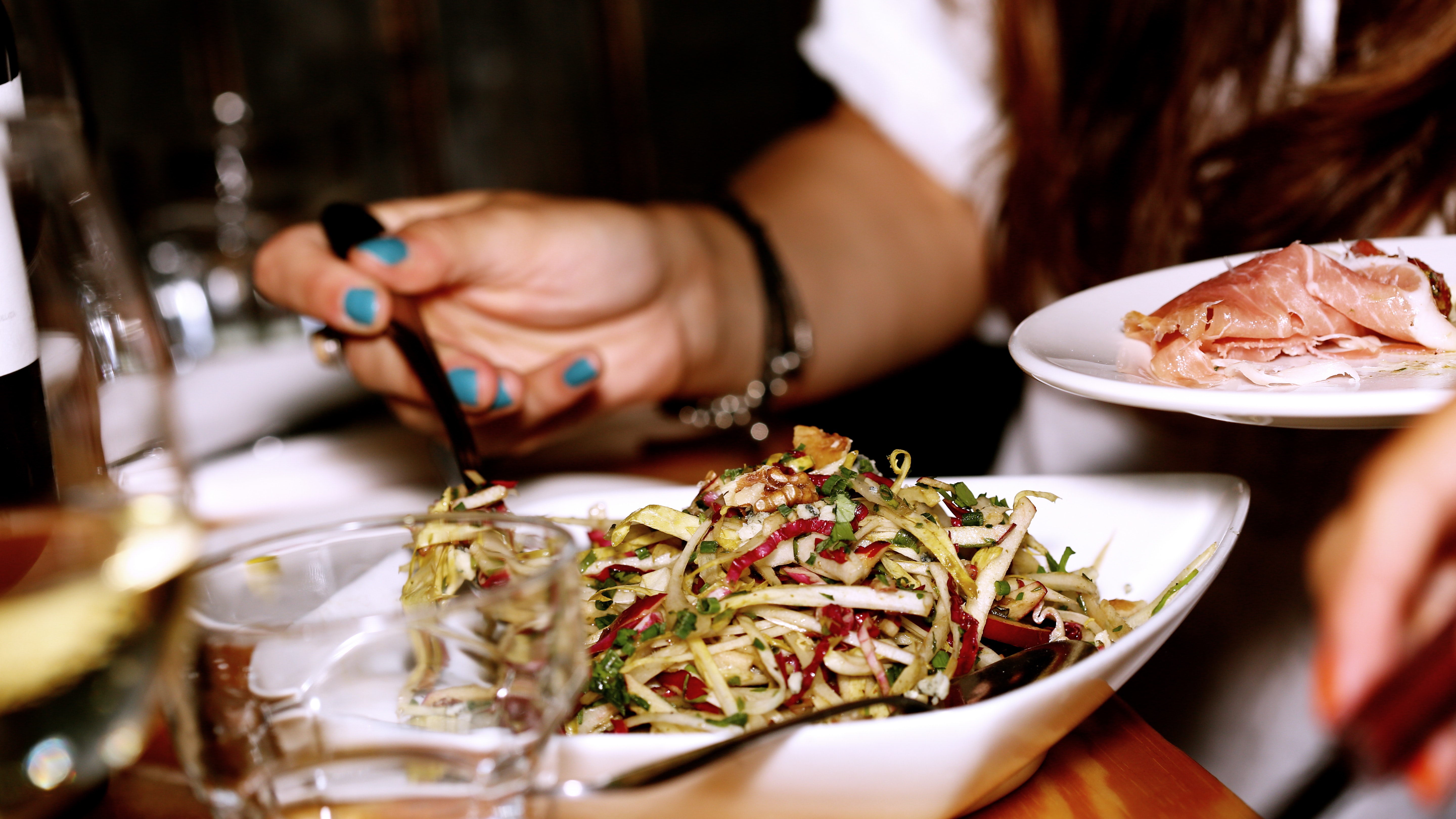 Have you ever had the feeling when your stomach is relatively full? But then someone at the dinner table brings out a chocolate cake and you just have to have a slice. And while that sweetness tastes so good going down, the feeling later is less than nirvana. We've all been there and sometimes it can be hard to break this habit, but the practice of eating mindfully can make our bodies, and mind, feel so much better. Eating mindfully can also be a safe and healthy way to lose some weight or lower blood pressure and heart rate.
A big part of mindful eating is not being in a hurry to finish your food. This can sometimes be a big struggle because schedules can easily become really packed. But just take 10 or 15 minutes to sit down and really take your time to ENJOY your meal. Little things like thoroughly chewing your bites or periodically drinking water, can really help with digestion.
Another problem many might have is knowing when they are full, which can be the make or break point of being healthy. Sometimes we may feel like we could still eat more food, but a couple minutes later we are full again. It's important to listen to your body and prevent overeating. Many doctors suggest waiting around 15 minutes after your meal for your food to settle and start to break down in your stomach. Usually after this time period, you can sense a clearer feeling of whether you are completely full or still hungry.
At the end of the day, mindful eating can help to connect the mind and body, teach us to take quiet pauses to enjoy life's little things, even if they aren't the healthiest.