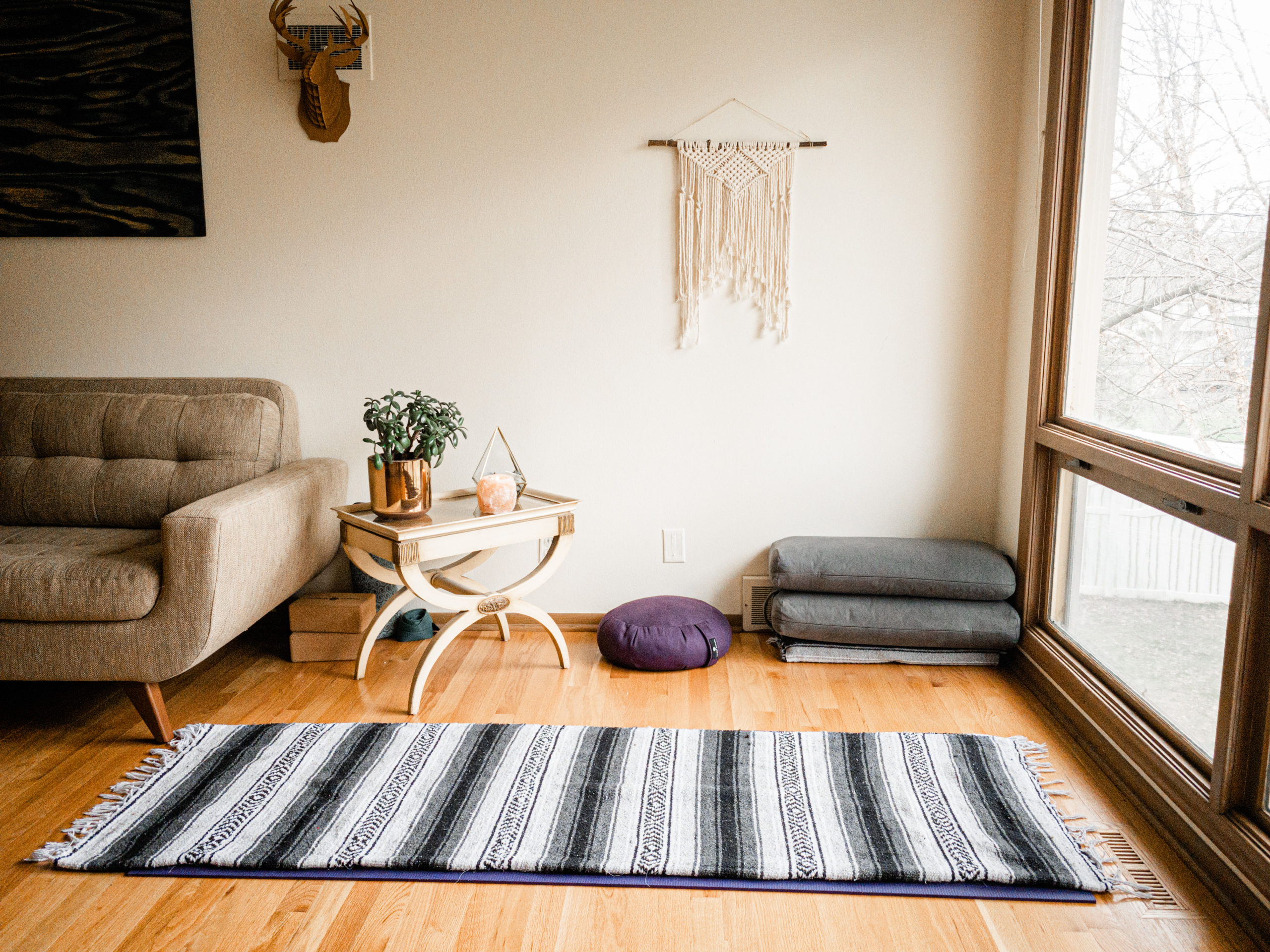 Our homes have transformed into multi-purpose spaces. With many of us staying at home the majority of the week, our homes are now our workplace, gym, entertainment areas, and so much more. When considering how much our homes have shifted in response to the pandemic, it is no surprise that we are faced with the challenge of feeling calm and tranquil.
The good news is that our environment has been shown to directly affect our mood. This means that we have the power to create inner peace through re-working our home spaces to support inner calm. Creating a home sanctuary involves establishing a dedicated space in your home to support you, aid in relaxation, and promote overall well-being.
How to Start
Become a home sanctuary detective. Where do you spend the majority of your time in your house? Is this an area where you feel comfortable, secure, relaxed? You may find that by rearranging furniture you are able to open a corner in the living room to create your own space! If you share your home sanctuary with others, portable screens can be helpful to section off a more private area. If your intention is to have this area shared, establish clear boundaries for when you wish to be alone in your sanctuary.
Use the Five Senses
When creating the home sanctuary, start from the ground up. Ensure you have a comfortable place to sit, stretch, lie down, or however you wish to move your body in this space. Have a selection of pillows or blankets for positioning and regulating body temperature. Promote relaxation through ambient lighting, such as a small lamp, rather than harsh overhead lighting. Listen to music or white noise that promotes calm, and even consider spending a few minutes a day sitting in silence. Use an essential oil diffuser with a relaxing oil blend to activate the relaxation response of the body.
Use
What Yo
u
Have
Available
Incorporate items that capture the mood you are wishing to inspire in your home sanctuary. These items are referred to as "anchor items," as they bring us back into the mood we are aiming to achieve. Examples of these anchor items may include a photo of a cherished memory, items collected from a nature walk, dried or fresh flowers, a note written to yourself or from a loved one, or a favorite crystal cluster.
To complete your home sanctuary, take a moment to sit in silence in the area and invite feelings of tranquility and calm into your sanctuary space.
How a
n OIC
Yoga Instructor Created a Sanctuary
at Home
When I needed to find a space to practice and teach yoga, I rearranged my living room furniture to open up the corner space. I rolled out my mat, placed my props nearby and used a small side table for my sensory items. For my anchor item I chose a wall hanging made by a friend which reminds me of the value of friendship and interconnectedness. On my sensory table, I have a plant, incense holder, Himalayan salt lamp, and a large glass of water to encourage hydration. This space supports my personal yoga and meditation practice, as well as serving as a virtual yoga studio!