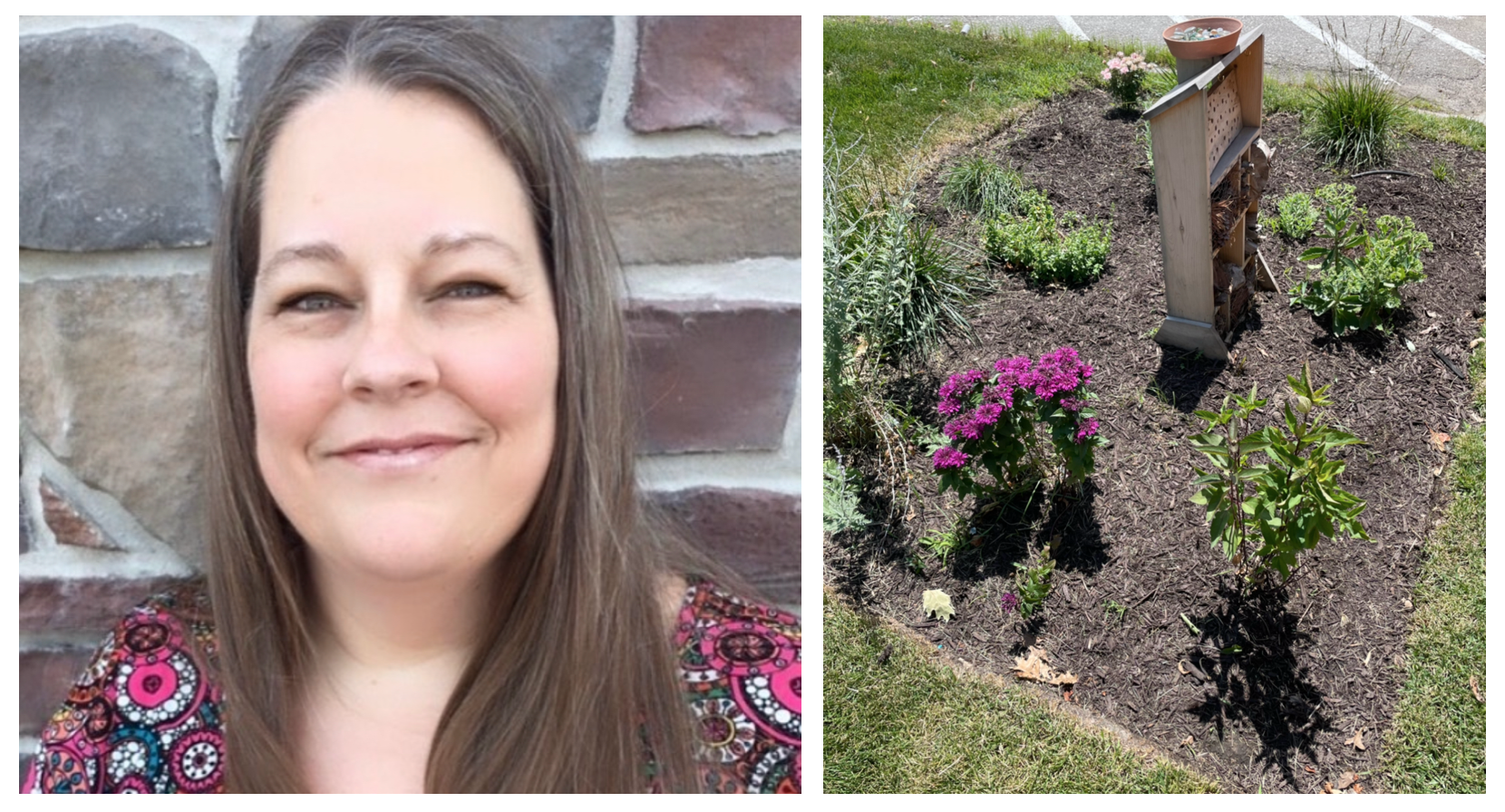 Late last year, Omaha Integrative Care lost an important member of our team and our community: Kara Herrera. This Sunday, June 26, would have been Kara's 50th birthday. In celebration of Kara, we recently planted wildflower seeds in our pollinator garden, and Dr. Kate Hennessy-Keimig read the following blessing, which we share here so that others who knew Kara may join us in remembering and celebrating her:
Blessing of the Seed Planting

We know that there is a connection that is longer than this brief life, and stronger than death – it is this connection we celebrate today as we remember Kara. She lives on at OIC in our memories and our hearts, in the stories we still tell of her love and her laughter, of her special care for our clients.

We ask of the Love that creates and unites us that we never forget her and who she was to us, for as long as we remember her, she lives on and continues to bless our lives.

We dedicate this planting in memory of Kara, who is gone from among us, but always remembered. We recall her life and time with us with gratitude for all she was to us.

May these plants grow deep roots and beautiful flowers, may they grace this space with their presence, draw in the pollinators we cherish, and when we pass by this garden, may we always remember the love of life and beauty that Kara brought and that lives on in the memories of those who knew her.