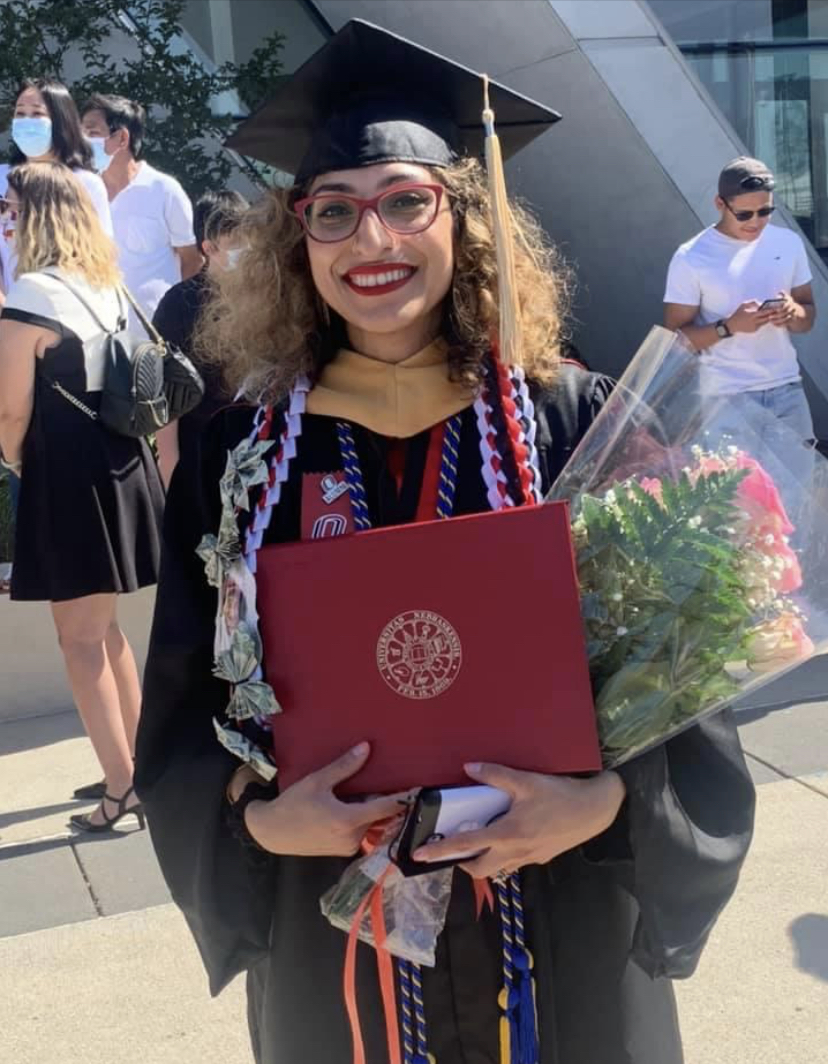 As graduation approached, I reflected on my experiences as a social work practicum student at Omaha Integrative Care. I remember when I was looking at different careers, I told myself that I never pictured myself being a therapist. One, because I had never seen a therapist before and second, I didn't think I would be good at it. As I started my MSW graduate program at UNO in 2018, I started hearing more and more about the term, "self-care", and its importance, in addition to the impacts of mental health on individuals and communities. As I balanced working full-time, taking classes, and finding time for myself, I started realizing the importance of health and mental health in my life. 
When I got accepted to my practicum placement for the spring/summer semesters at OIC, I was excited and nervous. I was nervous, because I didn't have experience providing therapy services to clients and hadn't received training on modalities other than reading about CBT and Interpersonal Therapy that was provided in class. From getting trained on how to use the database for documentation to reading about evidence-based practices, I was getting the hang of it and started feeling comfortable. When the time came to start seeing clients and begin my practice, I felt a certain anxiousness and also experienced imposter syndrome. I questioned myself as a person, as a student, and also a soon-to-be practitioner. I would also question (in my head), what the client thought of me and my skills, little things like that. My two supervisors were very supportive in providing me the guidance and support I needed and would tell me to give myself grace. 
While in practicum I was seeing my own therapist, which was helpful and it taught me a different perspective in being the client myself. I learned about art therapy since she was an art therapist and I was building my support network. 
A few months into my practicum, my client list began to grow and I started to feel comfortable and found my groove. I shadowed/observed other practitioners during their client sessions, with the consent of the client, and learned from their experiences and knowledge. I took and implemented their feedback during my client sessions and also used my own skills and authentic self to build relationships.  It has been a journey filled with growth, healing, and connection. 
I completed a project where another student and I provided and facilitated a group for Spanish-speaking women that have experienced immigration-led trauma. We collaborated with a local non-profit where they provided a safe space to use and childcare was provided. We had open conversations about their experiences through storytelling, education about different topics of interest, and practiced mindfulness meditation. For many of the participants this was their first time participating in a group like this and were appreciative that this was available to them. Through this experience I learned about the barriers that the Latinx community and other communities of color face when seeking mental health services and how important it is for practitioners or agencies to provide groups or spaces for individuals to share and process what they are going through. 
As a social worker, I plan to continue advocating for mental health whether I am working with individuals, groups, or communities. As my practicum came to an end, I can say that I learned a lot about myself and from the people around me. I still have a lot to learn but my journey is only beginning. 
Like they say, "never say never."
Fatima Ally is a former social work student at OIC