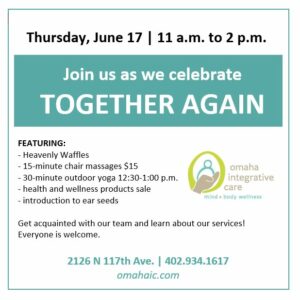 With everyone's safety in mind, we are looking forward to moving into more in-person services and finding ways to once again share space and be in community with each other.
This calls for a celebration!  If you are already a part of our community – we can't wait to see you again!  If you have not experienced OIC – we invite you to check us out!
Join us for Heavenly Waffles (enough said) and special treats from our providers at OIC June 17th from 11 AM – 2 PM.