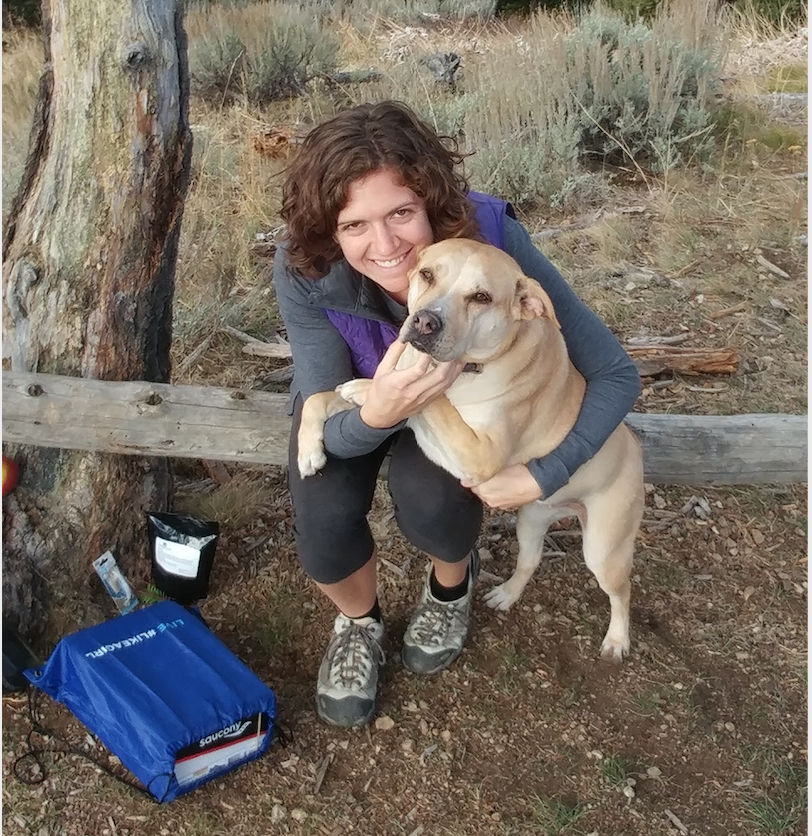 I'd like to take a moment to introduce you to my fur-baby, Bambi. She is an 8-year-old, Sharpei-Lab mix who I've been blessed to care for the past four years. I adopted her while living in Montana. From the second day I brought her home, she came to work with me and has been a part of my therapy sessions with clients, ever since.
Bambi has her own trauma story, so she is a bit more reserved than your average dog, and she's very respectful of personal space. I like to think of her as the "bookends" to my sessions. She loves to greet people and receive a few pets, then she'll lay down in her bed during sessions with my clients. She seems to set an internal timer because as the hour comes to a close, she gets up and is ready to walk clients out. I've found that she provides sweet and calming energy to all of my sessions. Because she is shy, it's very rewarding to see her form connections with other people. Not to mention, research has shown that petting dogs lowers the amount of cortisol (stress hormone) in the bloodstream, which leads to increased feelings of calm and clarity.
When Bambi isn't at work, she loves sunbathing and searching for food crumbs. She's happy laying around the house but is always ready to go outside for a walk or hike. Since moving to Omaha, her favorite activity is going to a nearby park to chase squirrels, and once you meet her, you'll realize there really is no risk of her actually catching one. Although, since starting at OIC, going to work may be moving to the top of her list as she is absolutely loving all of the attention she gets around the office.
So whether you come into OIC to meet with myself or another provider, look for Bambi around the office, and she'll be happy to say hello!
Schedule an appointment with Karie & Bambi by calling 402-934-1617!